 Comprehensive
Software
Development
MeralDev is professional web, software, and hardware R&D company. Our in‑house team of 18 professionals is rapidly growing in size, and ready to serve your needs.
Our Process
GENERAL PLANNING
Your plans and vision are the starting point for any project. We will take time to understand your goals and needs.
SELECTING OPTIONS
Here you will see layouts, choose functionality and navigation options, review costs, finalize and approve the project.
PRODUCT CREATION
Feedback and step-by-step reports throughout the creation process. This way we get things right and keep you happy.
FINALIZING PRODUCT
We will get the fine details right. You will get a chance to review and make final corrections to the product before final delivery.
Web Development Pricing
Basic
1. Prototype 2. Layout 3. Development 4. Copy-writing 5. SEO (internal)
From $1200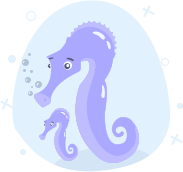 Standard
"Basic" + 1. Design
From $2400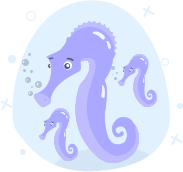 Premium
"Standard" + 1. Alpha-testing 2. Site support
From $4800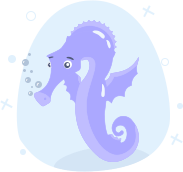 Platinum
"Premium" + 1. Beta-testing 2. SEO (external)
From $5950
We Completed
ANDROID / IOS DEVELOPMENT
WEB DEVELOPMENT
DESIGN
DESKTOP DEVELOPMENT
They Are Happy
OCRepairs.com, enough said. Arguably, I now have the best appliance repair web site in the industry. They took their time due to holidays but the site is beautiful and functional.
I had my HTML web site (geosatmicrowave.com) redesigned by Meraldev. They did all of the graphics on my product datasheets and made a nice, clean web site for me. The pricing was very fair for a commerce web site. Next up, SEO!
One word that describes this company is "flexible". I needed several services when I was designing a replacement motherboard for refrigerators. Peter had a "guy" for every little thing I needed, from solidworks designs, to chip coding.
Meral boys did a logo for me. In the process I have found out about golden ratios and complimentary colors. Their graphics designer is a pro and I will use them again for whatever needs I may have.
Worked with Peter on a quote. Although, the project fell apart due to our company getting sold, I was impressed with the planning stage. Everything was priced out, all the details explained, and they did a full site layout for me to agree on!
Found this company on Behance. I was very lucky to come across these guys. Great communication and work ethics. Most of these companies are in India somewhere, so it was refreshing dealing with a US based person.
They did a simple web site for me in a short period of time. I had to pay a little more for them to allocate a specialist strictly for my project but they did the job quickly and I am happy with it. Will have them work on my site more now that there is no urgency..
Great service experience! MeralDev added a credit card processing payment system to my web site. It uses PayPal Merchant services but you can't tell during checkout. I get all of my deposits in my PayPal account. Very convenient and easy to use!
These are some hard working people. On the surface, they make everything look easy. I got a glimpse into their actual procedures and I was impressed. Mostly I was impressed by their SEO work and their UX specialist. Drawn by hand, then converted into gfx!
I already had a functioning web site and I have asked them to do SEO optimization. Comparing to other companies I have used, they do the work. I know this because I get a multi-page report every month. Quite impressive!
MeralDev team members were easy to work with because they planned everything ahead so there were no unfortunate surprises and delays. They have also done a lot of corrections in the process per my request. Their designer and SEO expert are excellent!
Peter was here for the rescue! He was punctual, honest and professional. Seek him out for any web site bugs and SEO optimization. He worked on our e-commerce web site the price was beyond reasonable! A dependable business that I can trust.
Start your project